By: Stephanie M.
---
For all the guys out there, may I have your attention please! Here's one exciting launch for men of 2022 at LUXSB. Parfums de Marly's new fragrance, Haltane is coming soon. This scent is the perfect blend of aromatic and woodsy, a new presentation by the well-loved niche Parisian house. Uniquely collectible as a limited edition, the stately green bottle with the iconic emblem is flanked by a golden top. It ties together notes of lavender, bergamot, clary sage, praline, saffron, agarwood, and cedar in a way that embodies the legendary status all Parfums de Marly scents share.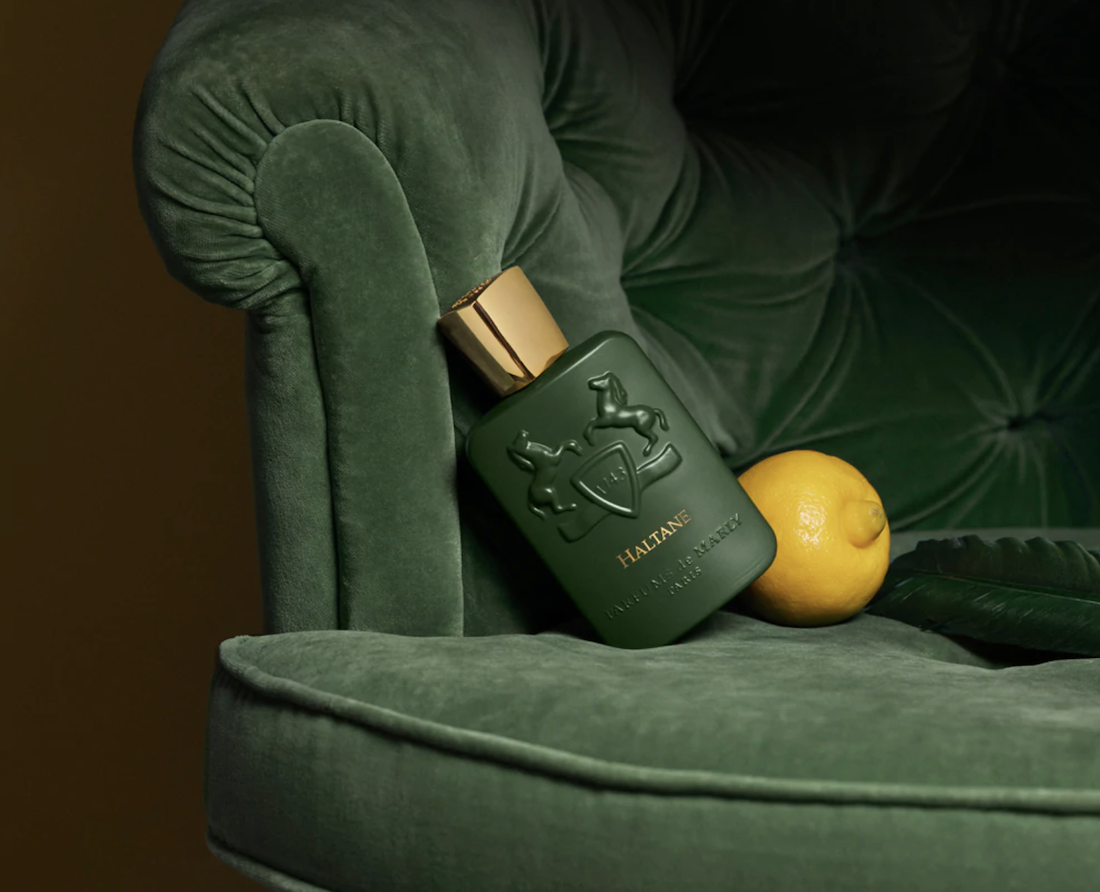 Haltane is an original scent of both radiance anf shadow featuring a blend of rare and noble ingredients which revisit the tradition of 18th century French perfume making. "Haltane is a fragrance for a gentleman of today, inspired by the gentilhommes of the Chateau de Marly in the 18th century." - Julien Sprecher, Founder and Artistic Director of Parfums de Marly.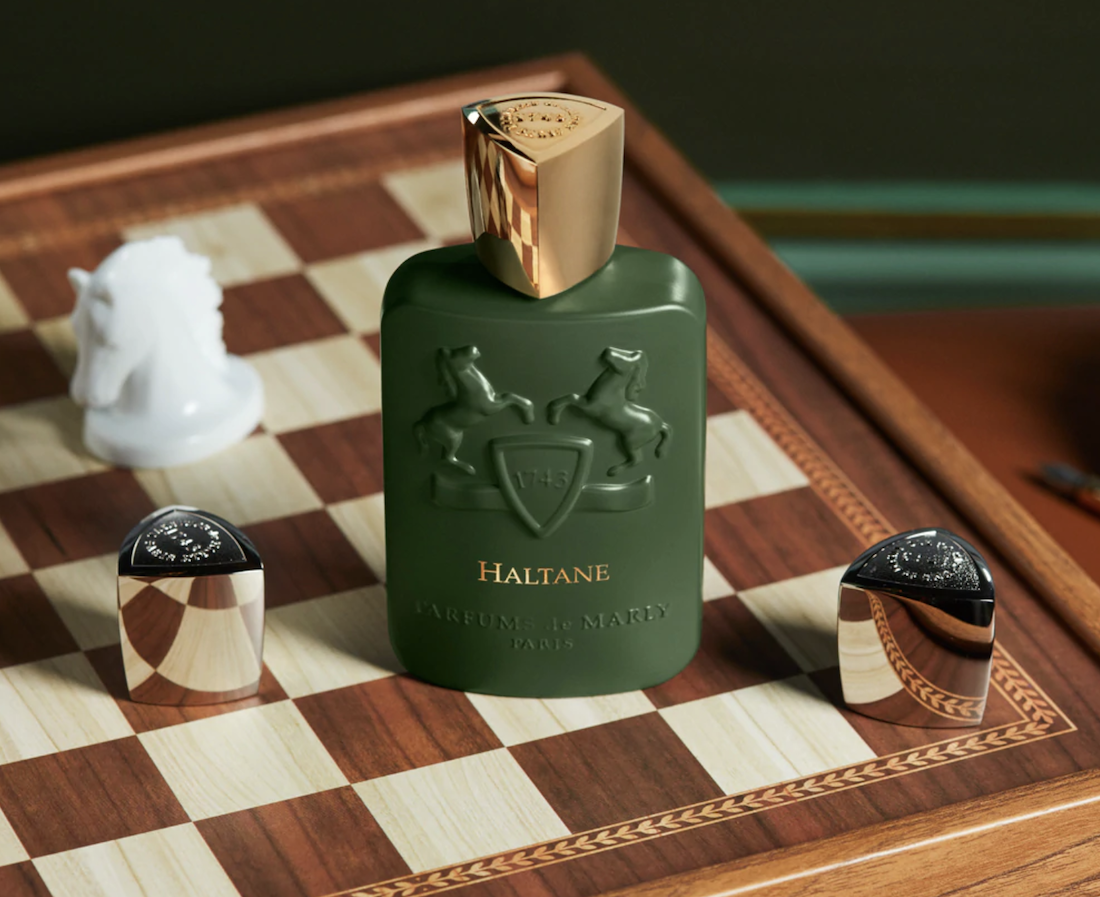 If you are looking for another scent to add to your fragrance wardrobe this Spring and Summer at Luxury Scent Box, consider both Parfums de Marly's offerings Sedley and Greenley. Both are quintessential additions for any niche fan. Sedley is a fan favorite: fresh, woodsy, and aquatic. The composition's profile is complex and harks to classics with a touch of modernity. Bergamot, spearmint, and watery accord are the top notes. The heart of the cologne is geranium, lavender, and a solar note. Base notes of sandalwood, incense, white musk, and cedarwood add a traditional aesthetic. Greenley is designed to remind the wearer of the energy and newness of Spring. The intriguing masterful blend of raw materials is a tribute to the timeless quality of Parfums de Marly. Sicilian bergamot, mandarin, green apple, cashmere wood open the scent. Middle notes of cedarwood, petitgrain, violet, and pomarose develop in the heart. Oakmoss, musk, and amberwood accord complete the luxe offering.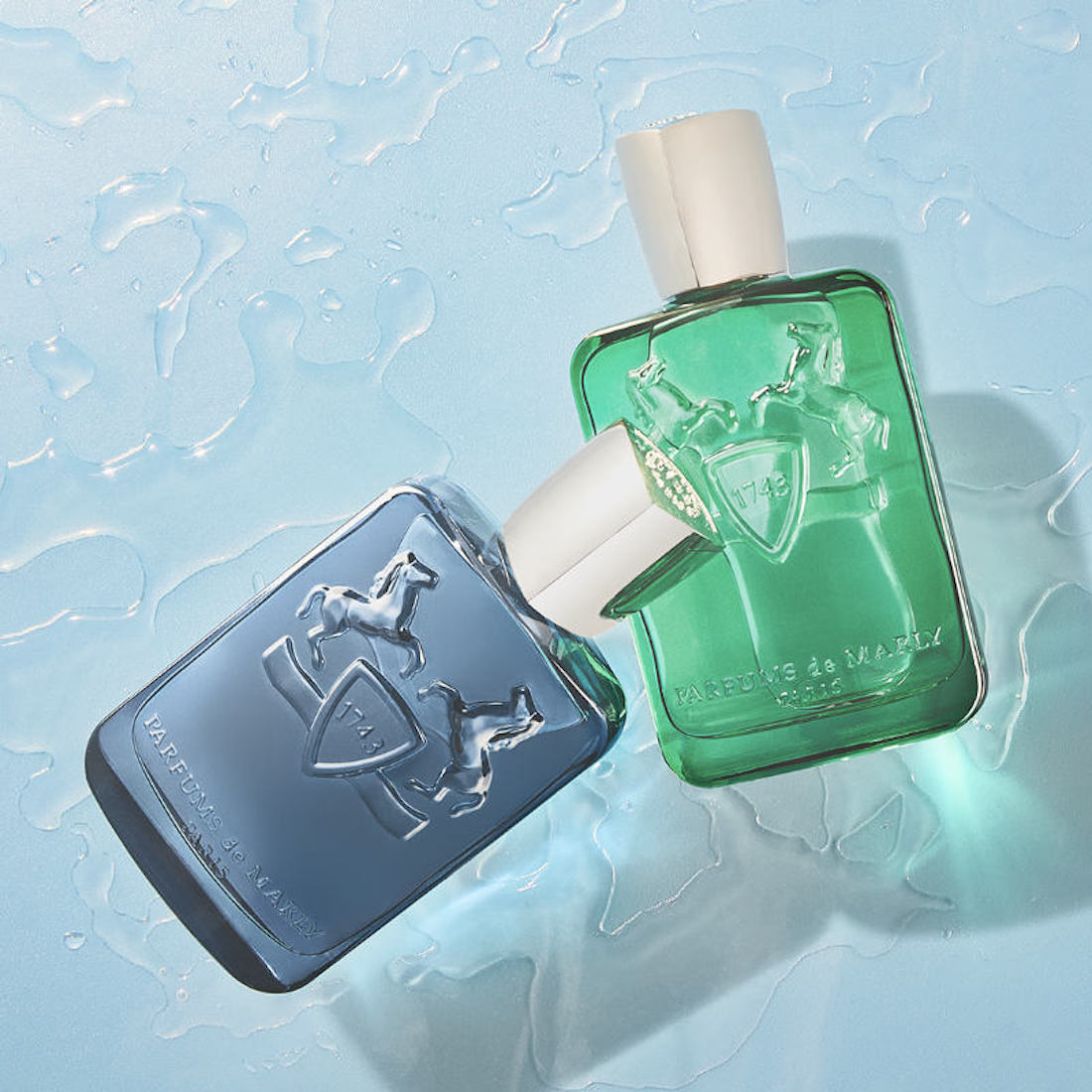 If you have been waiting for something special to make your Spring/Summer one to remember, Parfums de Marly is a house with that "Wow" factor that is undeniable. It is just that good!