By: Stephanie M.
---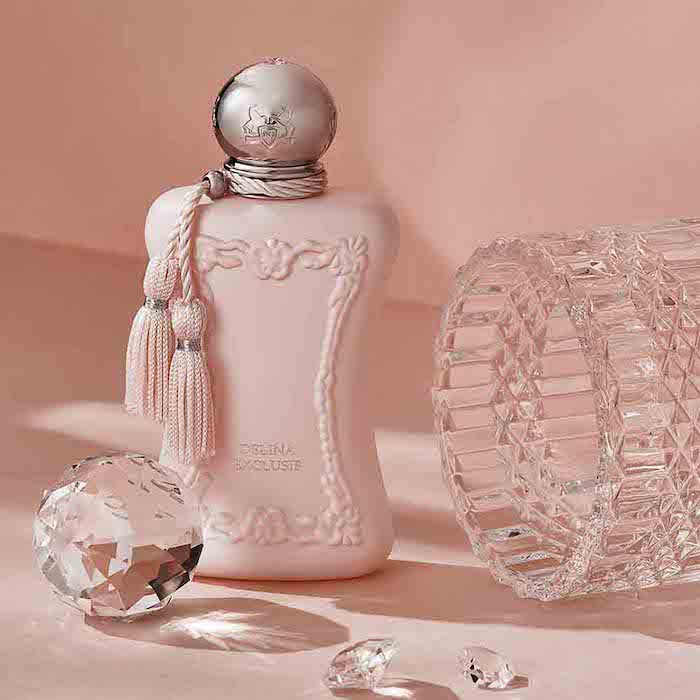 Fall has made its debut. Everything about the holiday season speaks brightness, sparkle, optimism, and cheer. Including the scents that leave an impact on our moods and our lives. Fragrance is just that powerful in the way it transcends limitations and tells a story all its own. It also adds a touch of excitement or comfort whenever you need that extra boost or lift. During the spring and summer months, the royal standard of all floral notes is the rose. From ancient times to royal aristocracy, the rose has held court as "Queen of the Flowers".  As beautiful as enchanting, rose scents are everywhere this year. Some names are legendary and unforgettable while others are niche houses with a more edgy approach. The beauty of rose is that it truly never goes out of style and can be worn all-year-round. Perfumers have played with various forms of this note for centuries. Plus, the varieties of roses will leave you spellbound, from Turkish rose to rose centifolia. The more exotic the rose, the highest quality of rose absolute.  A stately rose perfume transcends age, generations, and trends. Here are a few suggestions to add to your fragrance wardrobe.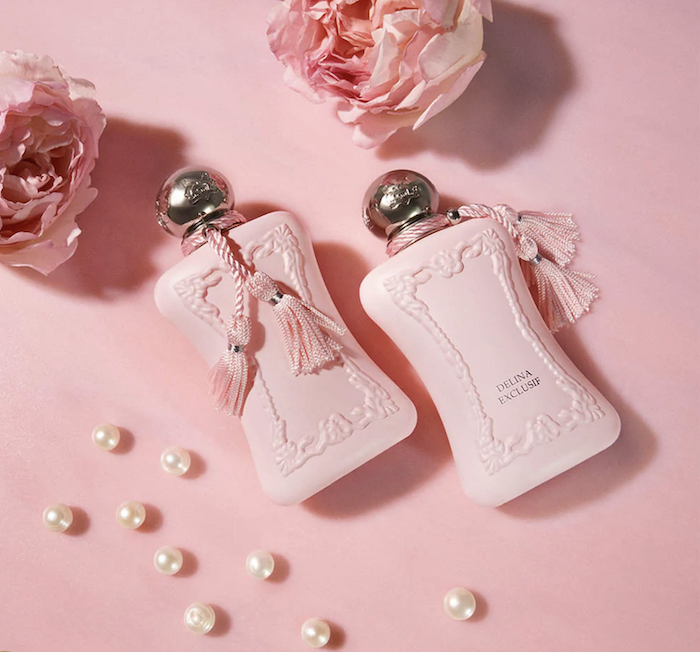 Parfums de Marly Delina Exclusif is composed with Turkish rose that portrays sensuality, freshness and luxury. The floral oriental creation opens with fruits of pear, lychee and grapefruit. A heart with a bouquesr or Damascena rose paired with incense and vetiver. A base with a tempting vanilla and musk. A luminous scent with the finest ingredients.
Dolce Rose by Dolce & Gabbana is from the Dolce series of perfumes. The beautiful red frosted bottle features an ever so-cute and vanity worthy rose shaped cap. This floral musk features notes of rose absolute, rose centifolia and sweet red currants. The fragrance celebrates iconic florals symbolizing love, beauty and feminity. 
Roses de Chloe is an ode to a walk down the Parisian rose gardens. Green, crisp, and fresh, this rose is anything but old fashioned. It has everything you would look for in a modern rose scent. The overall effect is lightly soapy, not too sweet, tamed by the presence of green and woodsy notes. This lovely blend features notes of damask rose, litchi, berganot, tarragon, lemon, magnolia, cedar, apple, black currant, peach, white musk, amber, and woods. Chloe' is a designer house that speaks quality and high standards in fragrance as well as fashion.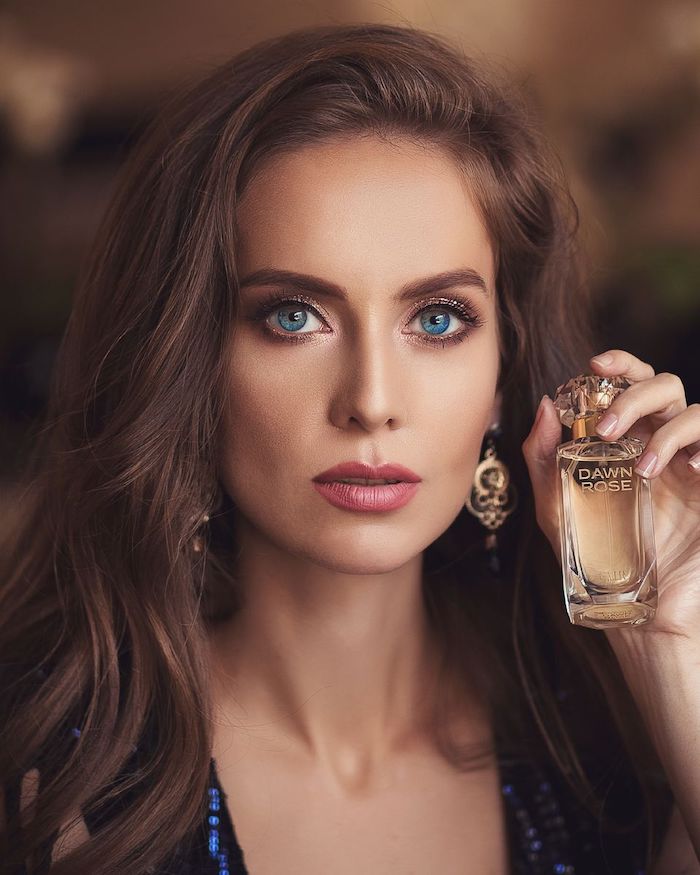 Dawn Rown by Faîr Parfum is an ethical and cruelty free fragrance option. A brand that is one of the last remaining completely hand-crafted perfumeries in the world. Made in Grasse, France. Sensual with top notes of pomelo, a radiant rose unleashing feminity and heart with clode and vetiver. The base has notes of patchouli and suede inspiring you to do whatever it takes to make your hopes and dreams your reality.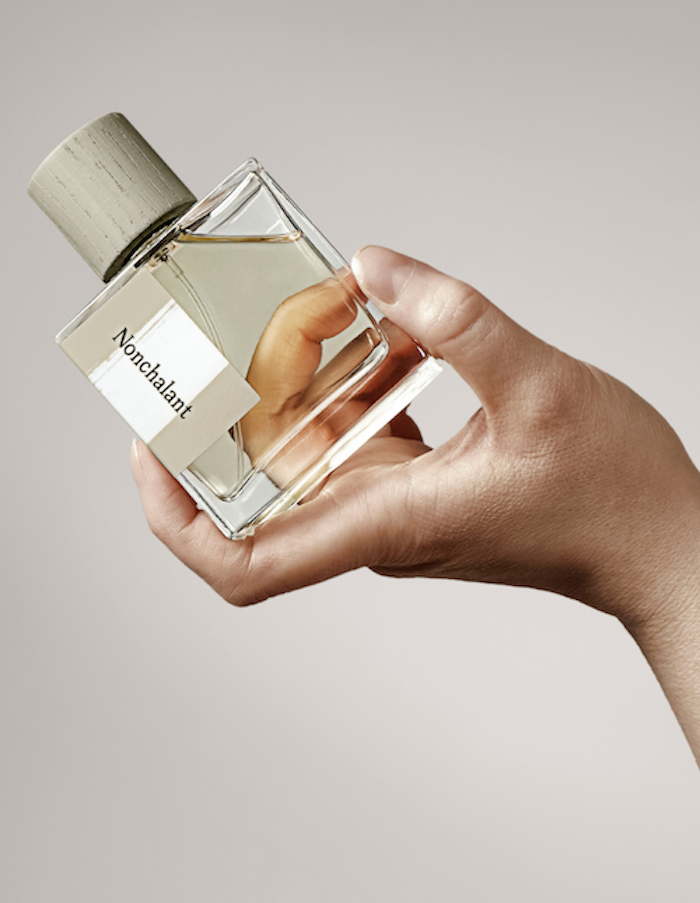 Nonchalant by ILK is a rich with a passionate French rose laced with tart red berries, playful violets and succulent orange flesh. Completed by a heady fusion of brandy, chypre, spice and balsamic. A tinkling, easy, bold laugh of a scent that leaves you spellbound. ILK is brave, expressive, personal perfume experience. Contradictions in ILK is a collection of gender-free, cruelty-free, and planet-friendly scents - inspired by human nature and intended to celebrate its many nuances. Their layerable pairs allow you to celebrate the contradictions within your character by adapting your scent to compliment your mood, environment, and whim. They believe that perfume allows for the ultimate means of self-expression, using your skin as the canvas you can be the artist of your own scent story. 
Find your next floral (or any other fragrance family) scent at LUXSB where our library of fragrances will delight your senses!