By: Stephanie M.
---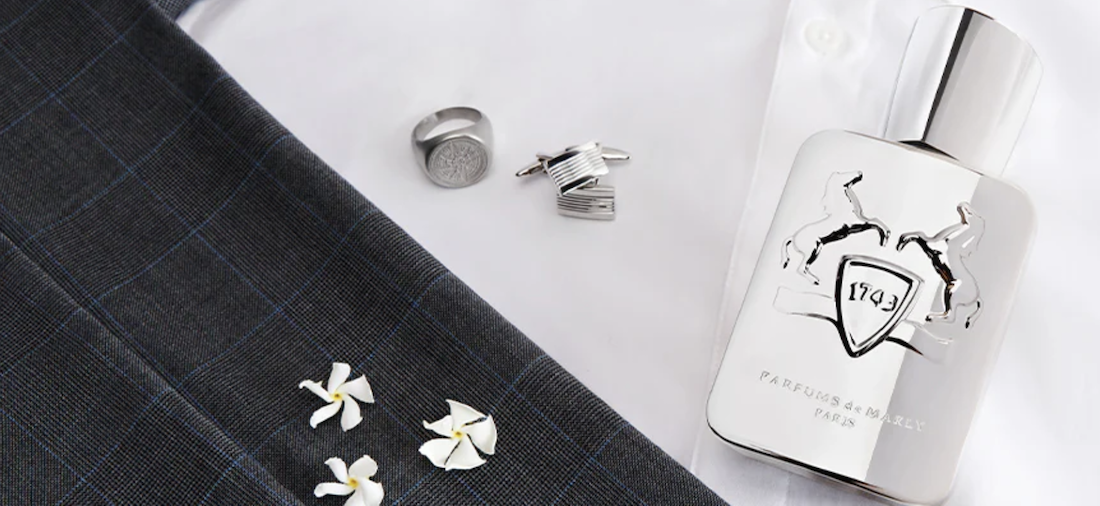 When you want the very best in ultra-luxurious fragrance, look no further than the house of Parfums de Marly. You have probably seen the line in the most exclusive department stores or heard about it from its legions of obsessed fans. Maybe you stumbled upon it while traveling to international destinations such as France, where the brand is made. The brand boasts precious high-quality ingredients while keeping true to French perfumery traditions. Parfums de Marly (PDM)  is not afraid to go outside the lines in defining its "art de vivre" of Chateau de Marly, a place of grandiose pleasures and inspiration of the 18th century made for the modern man or woman. A few defining scents from the house are Layton, Herod, Oriana, and Delina.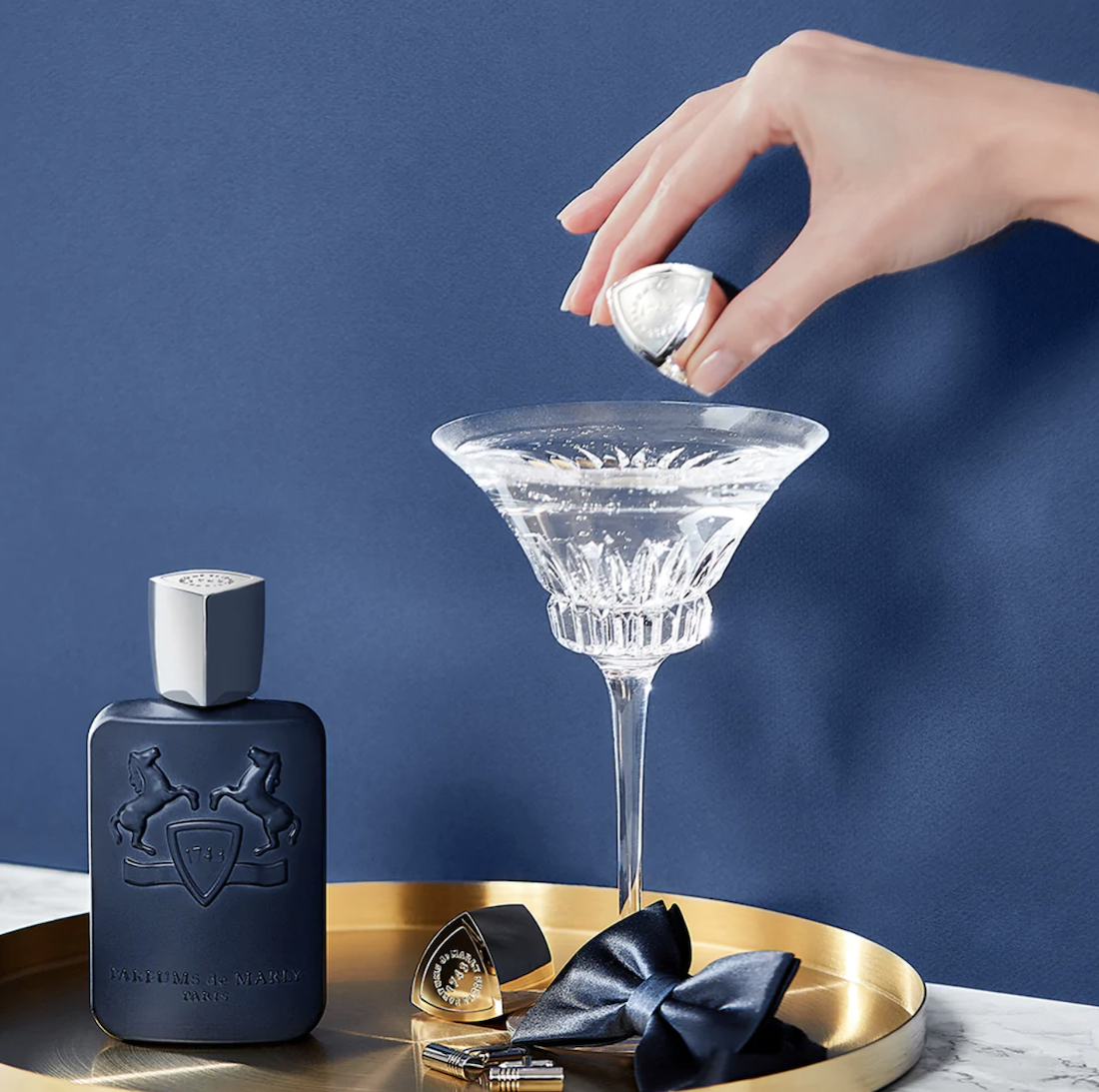 Layton is in simple terms, a ravishing masterpiece in fragrance with a complex scent profile that just works. This masculine-leaning EDP incorporates top notes of apple, lavender, bergamot, and mandarin orange for a crisp opening. The heart consists of florals: geranium, violet, and jasmine with impressive longevity. The base notes of vanilla, cardamom, sandalwood, pepper, patchouli, and guaiac wood leave an impression and delightful sillage trail. Its substantial blue bottle features a duo of horses flanking a crest which Parfums de Marly is known for. Layton should rank high on the list of must-try scents. It is appropriate for any season.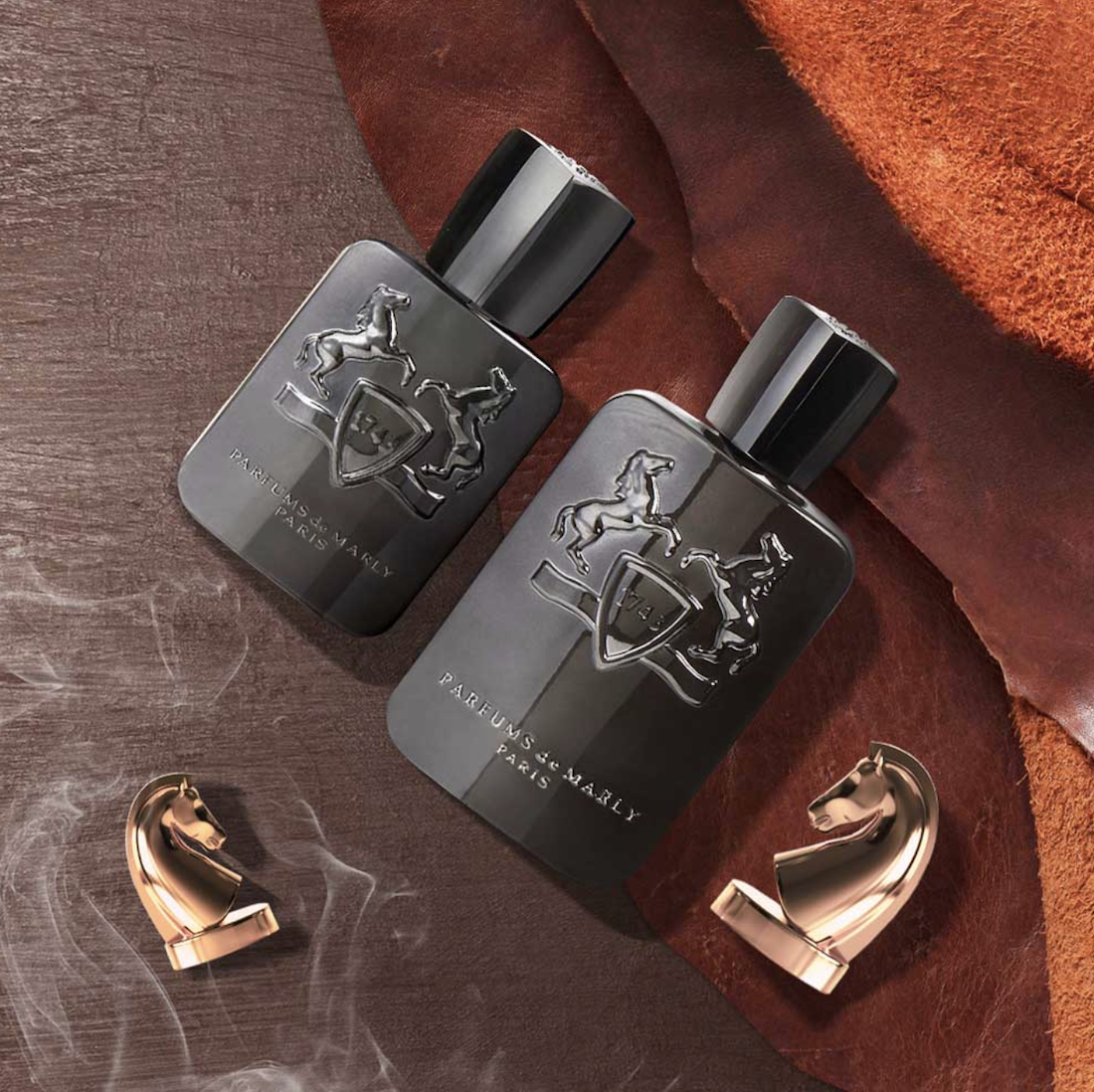 For something a bit deeper and richer but equally addictive, Herod is another highly recommended men's fragrance, perfect for fall and winter use. Herod is characterized by a diverse composition, with a punch of charred vanilla. This EDP features on-top notes of cinnamon and pepper. The heart is comprised of tobacco leaf, incense, ciste, and osmanthus. Notes of vanilla pod, musk, woody accord, and patchouli are the finishing touch for this luxurious expression.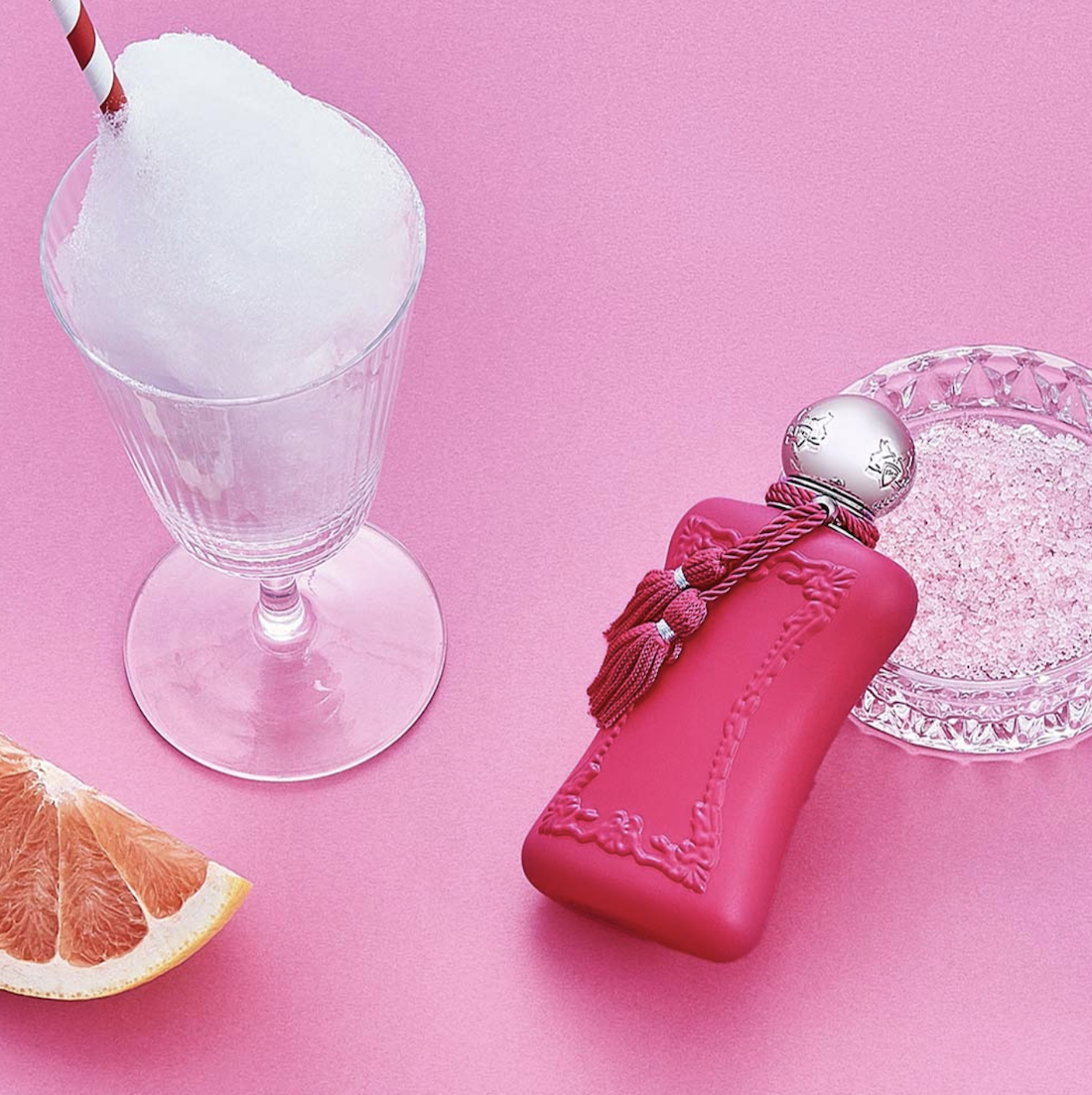 For women, Parfums de Marly's gourmand fruity floral selection Oriana is guaranteed to inspire an eternally youthful spark with its subtle playful accords. Oriana is pretty without compromising attention to detail and layers of texture. Top notes of mandarin, bergamot, and grapefruit are a blast of fresh and citrus. Heart notes of orange blossom, blackcurrant, raspberry are the essence of Oriana. Base notes of marshmallow and chantilly cream are the sweetness and fluff of dreams. Ambrette and musk ground and add sensuality to the composition.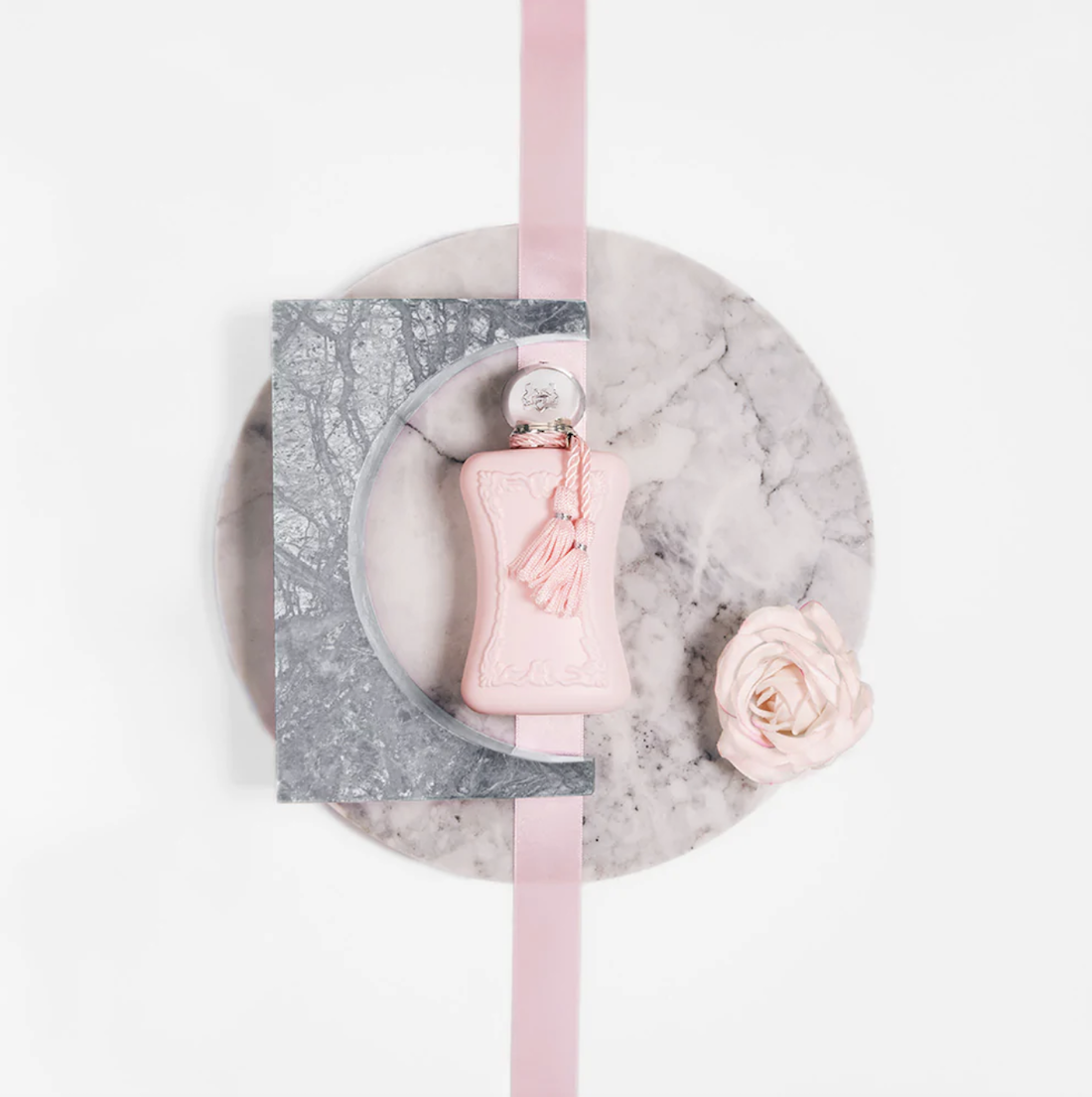 Parfums de Marly's Delina has several sides and unique incarnations.  Delina is as elegant a floral as you can find.  This composition balances both the softness of a floral and the bubbly effervescence of frolicking through the lushest gardens of France. Top notes of rhubarb, lychee, bergamot essence Turkish rose, peony, and vanilla notes are the heart of the scent and maintain a presence throughout. Base notes of cashmeran, musk, and vetiver blend well and allow lighter notes to shine above. 
Discover your Parfums de Marly fragrance with a monthly supply at LUXSB fragrance subscription, The Official Luxury Scent Box.