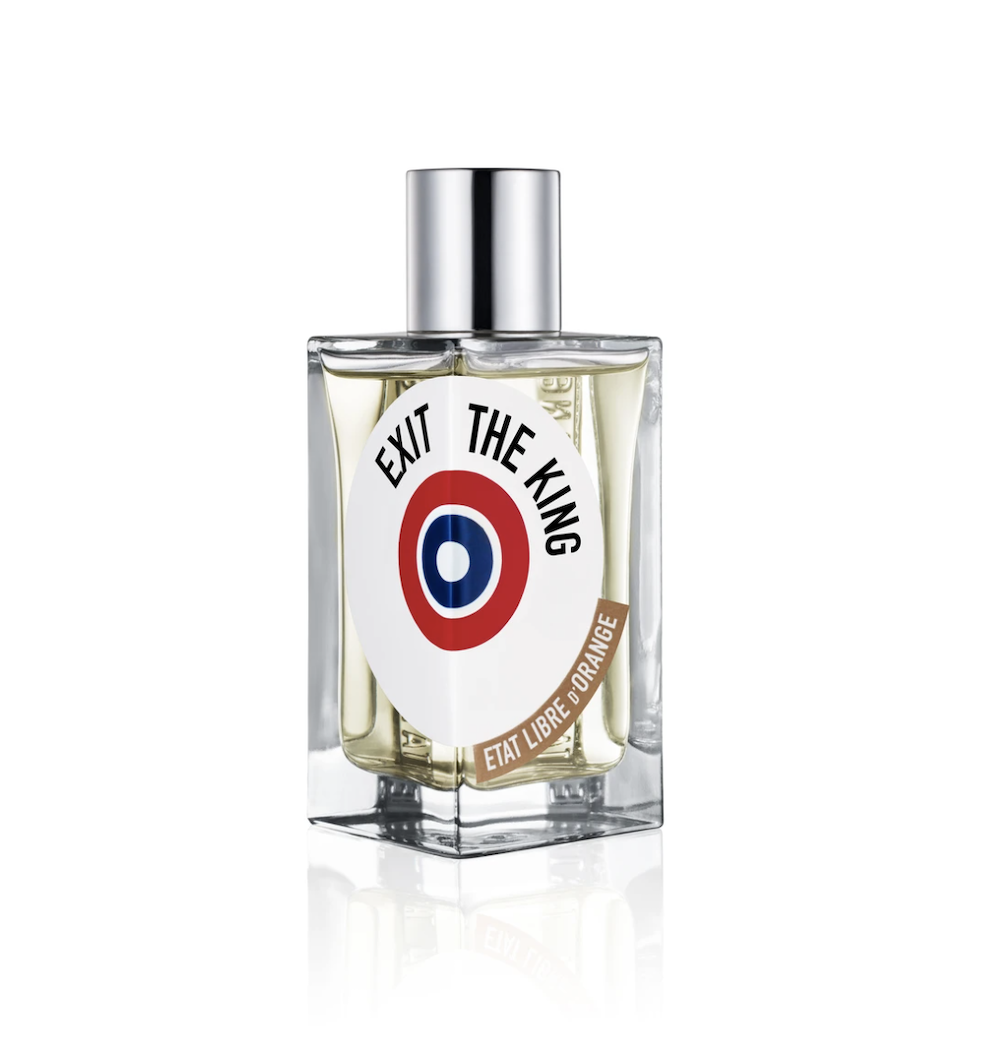 The wait is over! Etat Libre d'Orange, Exit The King is now available at LUXSB - Luxury Scent Box perfume subscription. The newest 2020 release perfume by Etat Libre d'Orange is a fragrance celebrating destruction and inspired by the fall of the Kings is the fall of all the forces that oppress us and prevent us from moving forward. A perfume of magnificence, love and goodness for the new world, and of forgetting the old and overwhelming powers. Resolutely chypre.
In order for a King to fall, an infinite number of little kingdoms must collapse: Family, Time, Love, Work, Toxic ex-lovers, the Patriarchy, the obligations to be sad, Capital, the obligation to be happy, anguish, sex and everything else that alienates us and prevents us from being truly free.
Etat Libre d'Orange, co-founder Etienne de Swardt decribes Exit The King a perfume to dream about entropy. He says it is about making a perfume like a Loire castle, a perfume that could rise higher than the castle of Bloise, higher than the terrace where the last Valois watched the sun set in its glory. And then disappear, die, as if by magic before the fall. The fall of certainties, but above all, the fall of power.
A unique blend with a bouquet of florals, a fresh uplifting soap foam accord, a touch of green moss all set in a blend of patchouli and woods. The perfumer, Ralf Schwieger. Made in France. Fragrance notes of Timur JE, Soap Foam Accord (Aldehydes & Musk), Pink Pepper, Jasmine e-pure, Rose Superessence, Lily-of-the-valley Accord, Patchouli, Moss Absolute, Sandalwood Accord & Orcanox. Olfactory family of Chypre and Floral.
"Nothing can rule us" ~ Etat Libre d'Orange
To add Exit The King premium fragrance to your calendar, click on the links below:
https://www.luxsb.com/product/exit-king
Follow @Luxuryscentbox on Instagram for up-to-date information on launches, new arrivals and what's trending!