By: Stephanie M.
---

Meet the new niche in the lineup: MEMO Paris. You'll fall head over heels in amour with this glamorous line and the high quality natural ingredients that create each and every fragrance in the Parisian house. The motto of MEMO is "The journey is the destination" with notes building the signature of your path. There is an olfactory experience that comes through in the artistry and creative noses of the founders of MEMO, John and Clara Molloy. The founder, met on a chair lift in 2005, between the sky and earth, between two worlds, in that weightless space that brings out one's daring side and broadens horizons. It wasn't long before they decided to set off together on a long-distance journey. It would be a creative journey, establishing MEMO Paris in 2007. The brand prides itself on exotic raw materials and fragrances inspired by globetrotting travels to far- away locales. Another signature is the timeless quality that spans years and creates lasting memories. Get inspired by MEMO Paris and our new launches at LUXSB perfume subscription: Irish Leather, Sintra, Tamirindo, and African Leather.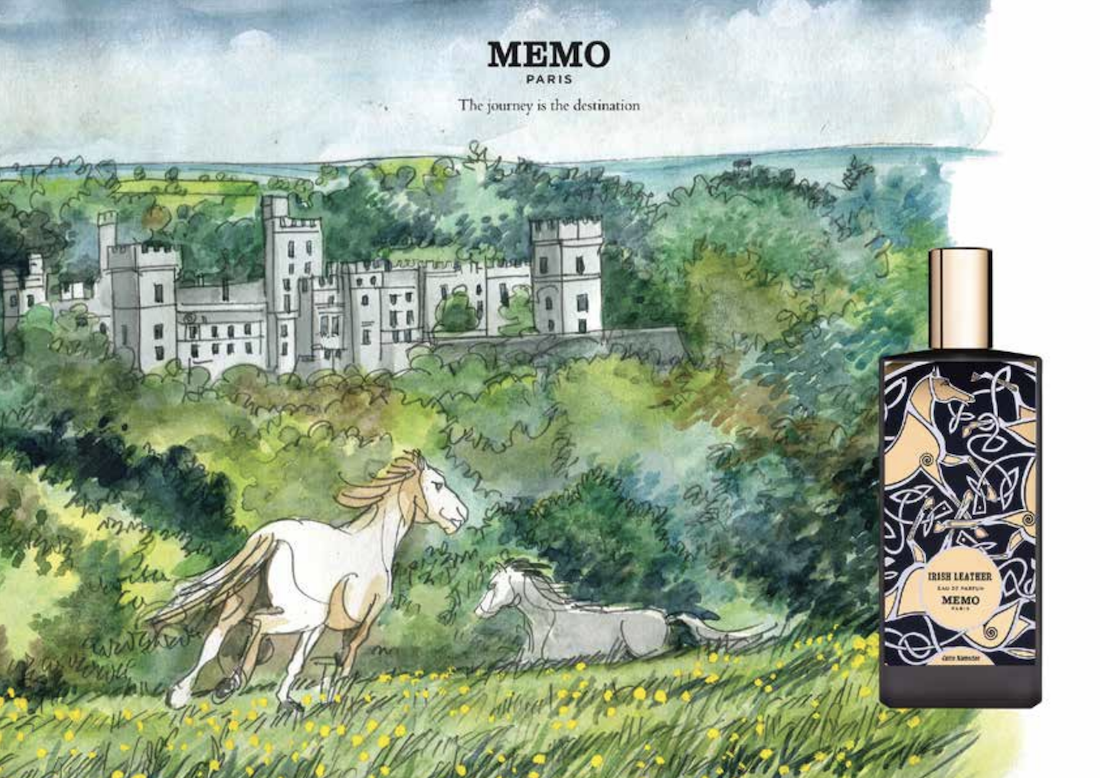 MEMO Paris Irish Leather Eau de Parfum from the Cuir Nomade collection is a nod to John Molloy's Irish roots. It's reminiscent of the feeling of being swept off into time through Ireland on a journey unlike any before. "One of those icy biting mornings...the sun peeks through the heavy grey clouds. Morning dew soaks the grass (MEMO Paris)."  There are notes of burning leather with a freshness of juniper berries and green mate' absolute. Orris concrete, birch, amber, clary sage, and pink pepper round out the notes in the unisex leather scent. Travel through time with this luxurious masterful leather scent.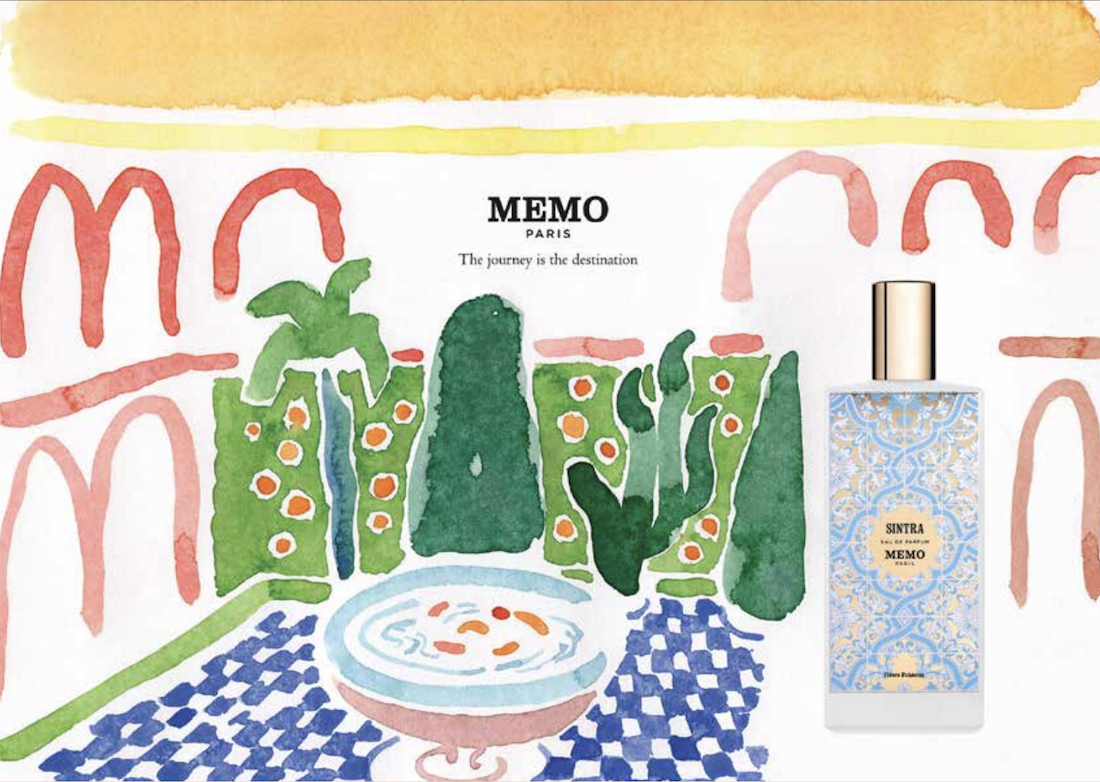 MEMO Paris Sintra Eau de Parfum is an Amber Floral fragrance from the Floral Boheme collection. Sintra explores the landscape just outside of Lisbon, Portugal. A city and its palace emerging from a colorful dream...The magic of childhood suddenly reawakened, its pastel colors its comforting scents (MEMO Paris)." This is a perfect blend of gourmand and floral, light with an unexpected note of marshmallow. This decadent scent consists of top notes of neroli, petitgrain, red fruits, bergamot. Middle notes are orange blossom, milk, resins, cinnamon, jasmine, and rose. Base notes are marshmallow, Madagascar vanilla, caramel, musk, and cedar.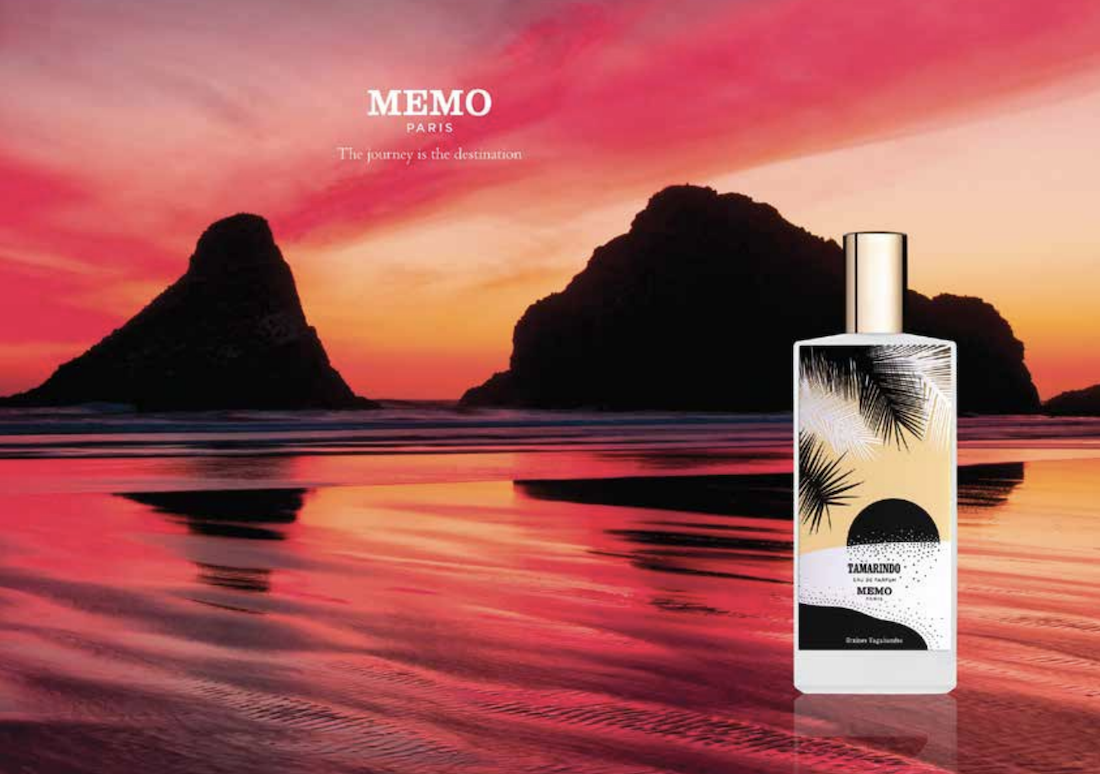 MEMO Paris Tamarindo Eau de Parfum is an amber spicy fragrance from the Graines Vagabondes collection. "A well-guarded secret, a trail of happiness, a solar scent, a dizzying dance beheath the sun (MEMO Paris)." This lush jungle has wamth, earthiness, and freshness with notes of bergamot oil, benzoin, cardamom, pineapple, jasmin absolute, and vanilla absolute. As wild and spontaneous as your next  great adventure.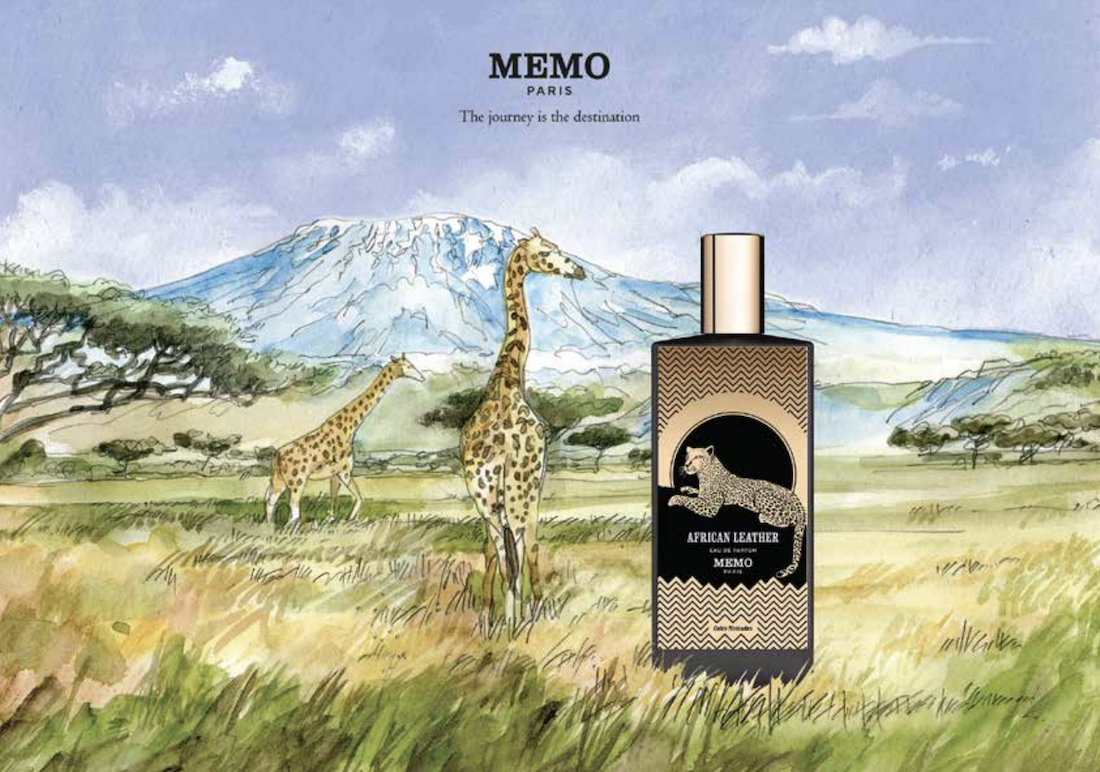 Memo Paris African Leather Eau de Parfum is part of the Cuir Nomades collection. Inspired by the African continent, take a safari through beautiful savannahs that capture your attention from majestic wildlife and untouched natural beauty. With notes of cardamom, saffron, geranium, and leather accord, cumin, vetiver, patchouli, agarwood,  bergamot, and musk. This is a beautifully done classic, a masculine leaning unisex scent that will remind you of the best fragrances of the past made for today's scent aficionado.  
Explore a new realm in time with MEMO Paris and try any one of these ultra premium scents in your Luxury Scent Box monthly fragrance supply!