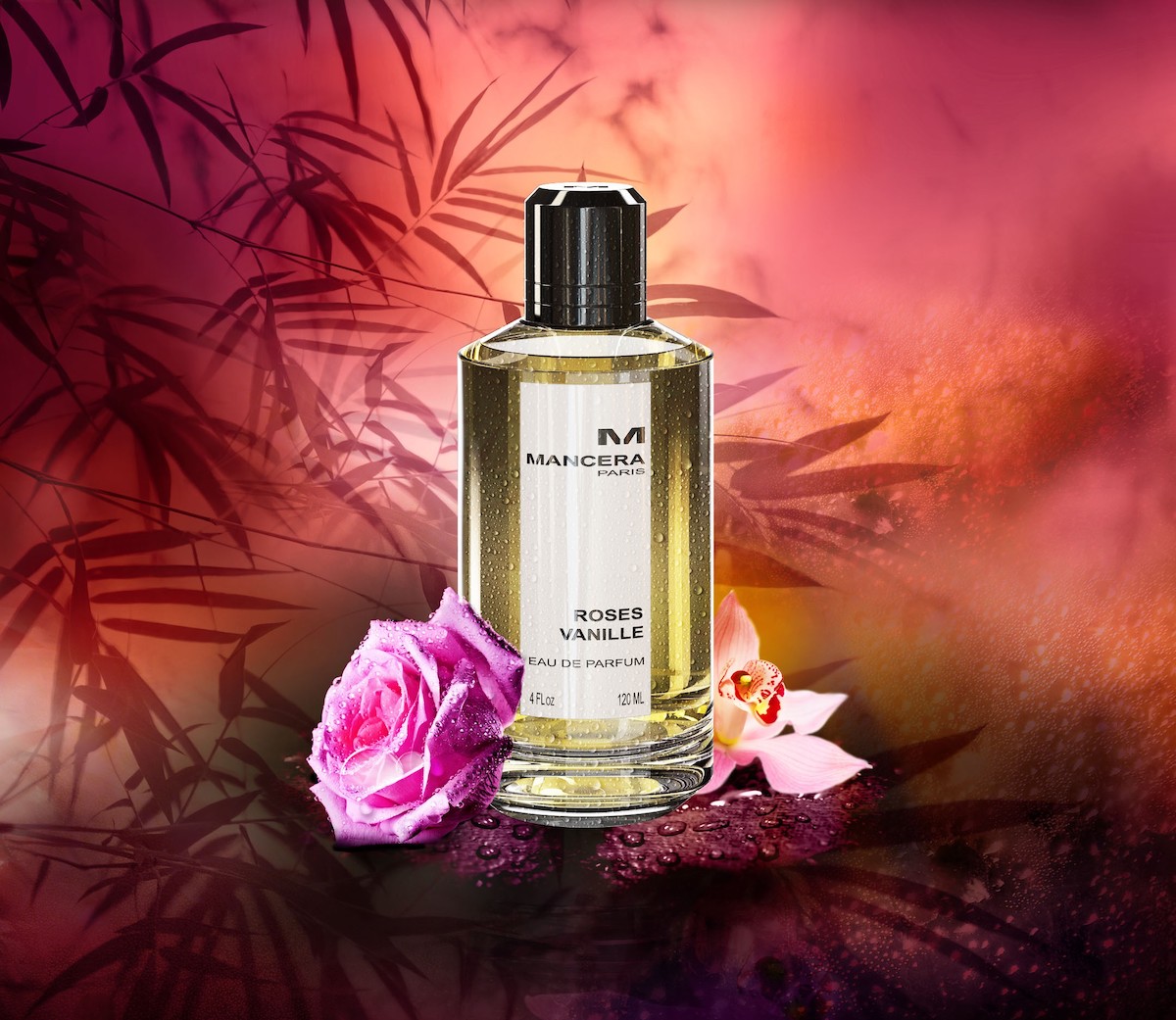 Ever since the beginning of time itself, fragrance has always had a respect and reverance for floral scents. The floral notes often are the stars of the show in terms of composition and mood. Whether you love a big bold white floral or a demure peony or lily of the valley, or magnolia, there is a chance that you have had a floral scent on your vanity at some point. But have you ever been kissed by a rose? I mean the rose notes, of course! Rose is known as the queen or kiing of flowers, with elements of a lemony freshness and touches of powder, woodsy, or fruit. Always romantic in nature and strikingly feminine, rose will forever hold court as the most famous floral note in perfume. One magical scent that captures the rose's sensual side is Mancera Roses Vanille. 
Roses Vanille uses the Damask Rose, known in the fragrance world as rosa damascena, as the beauty of this gourmand. Rose damascena is found in Syria, Bulgaria, Turkey, Russia, Pakistan, India, and China. This is how the exotic nature of the Turkish rose damascena is connected to time tested Middle Eastern perfumery influences of Marcera. RV is also the gourmand lover's dream.  Gourmands are scents made with edibles as notes. The vanilla is reminiscent of a creme brulee, a boozy, dark variety and plays well with the top notes of Calebria lemon and the base notes of cedarwood, and white musk. The combination is one amazing bottle of intoxicating juice, arguably one of the best rose scents on the market. It is both sweet and rich. Also, decadent and bold enough for evenings out. This one could also be worn by a guy and would be considered as a unisex choice, in my opinion. It is unforgettable as the rose itself. 
If you love a sweet sugary scent but want to explore something more potent. try Rosee Vanille by Mancera. You will not regret this kiss from a rose for Valentine's Day!
To add Mancera Roses Vanille premium fragrance to your calendar, click on the links below:
https://www.luxsb.com/product/roses-vanille
Follow @Luxuryscentbox on Instagram for up-to-date information on launches, new arrivals and what's trending!