By: Stephanie M.
---
It's the holiday season already and this year in particular, more and more of us are ready to hit the roads and skies and ditch the hum drum pandemic lifestyle. If you have already booked your flight or vacation adventure, you're certainly not alone. Packing your bags is sometimes a stressful process, making sure not to leave anything really important behind. Plus, family and friends await your arrival. And if you are a perfume or cologne wearer, it is absolutely important to not forget the fragrances. 
The main question is, how to pack fragrance for a safe journey? Small mistakes leave quite a mess, plus disappointment. Replacing an entire full size on the flight is certainly not what you signed up for.  And a favorite fragrance could be a niche or hard to find.  This is not easy fix, especially with limited time and opportunities to go shopping. And holidays are known for potential shipping delays, replacing something like a special scent is just not feasible in many cases. 
Some confusion may also occur over how large can my fragrance be in order to be TSA-ready for flight security procedures. No one would want to have their precious fragrances confiscated because of a misunderstanding. But it happens often, leaving the traveller without perfume. 
How To Make Travel With Fragrances Easier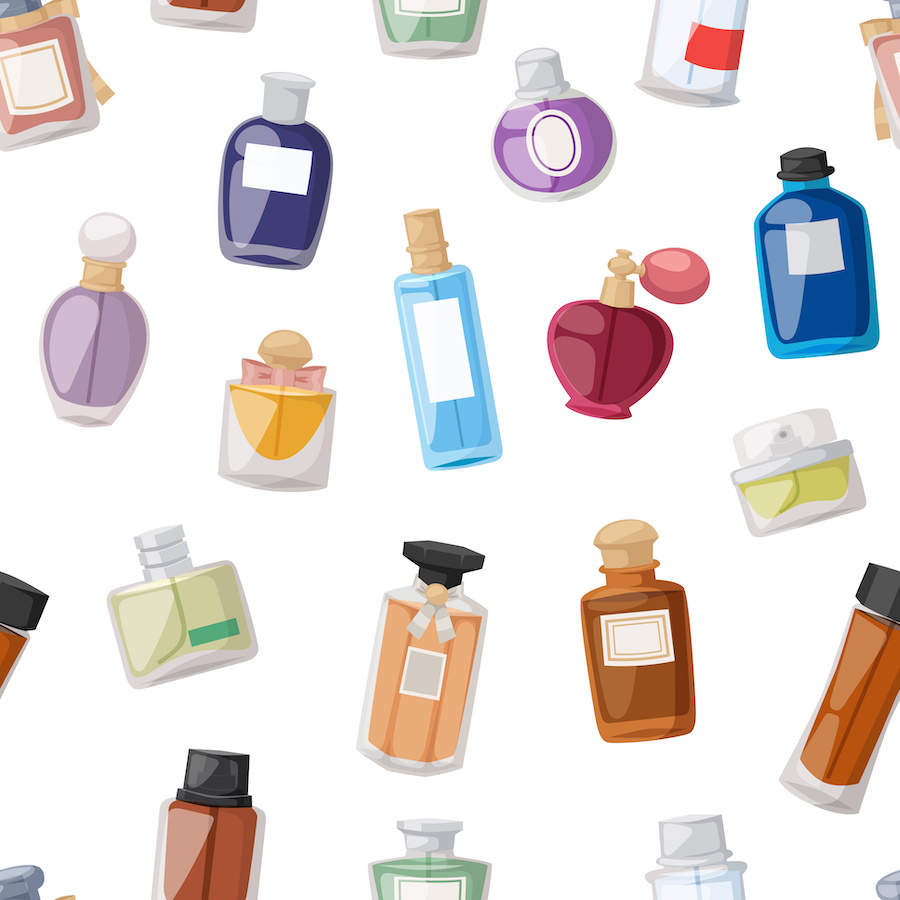 First, make sure that the larger size bottle lid is closed securely and airtight. Check for any leaks or cracks. Then place the bottle in bubble wrapping (shipping and packaging material) or between thick, fluffy towels. Better yet, if you happen to have the original box or a suitable replacement, use that instead. The box adds that extra layer of protection during transit. Place the bottle or box in a plastic bag. During your trip, check on the bottle periodically until you've reached your destination. Try not to place the bottle in direct contact with anything made of hard plastic or heavy objects that can slide into or fall onto your container. It would be best to keep your bottle with lighter items such as garments. Give your scent less of a chance to move about by using a separate section in your luggage designated for the bottle or box. 
Take A Smaller Amount of Fragrance Along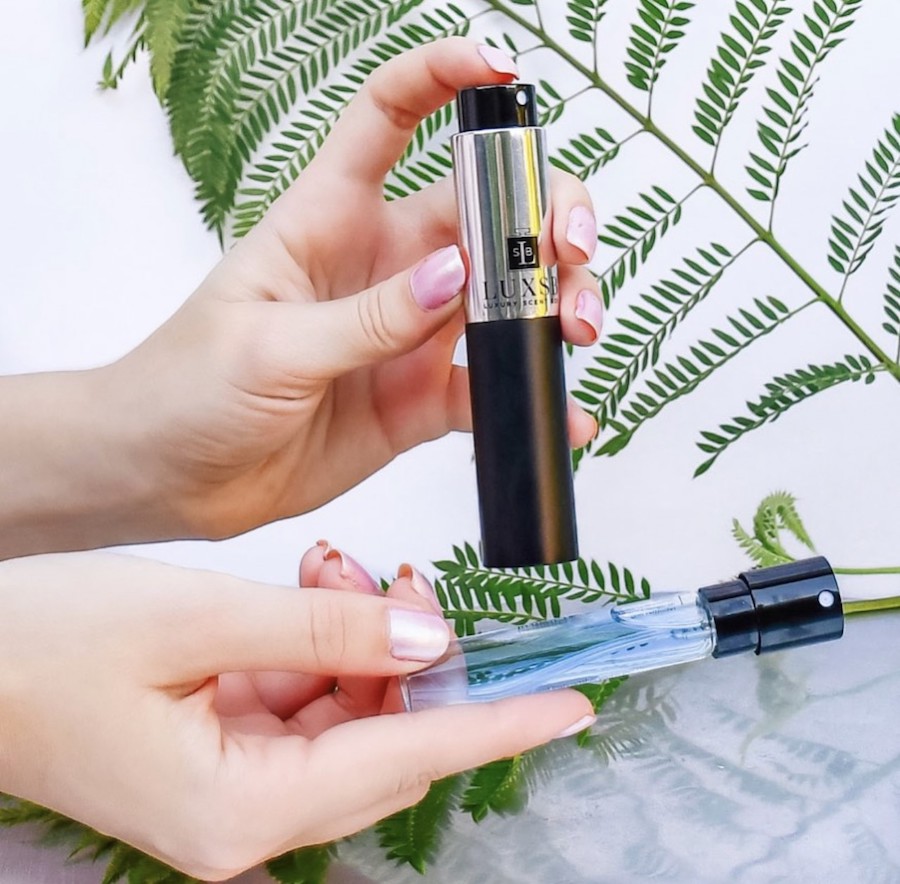 Due to TSA requirements of no more than 3.4 ounces of fragrance, or a large full size, it is a good idea to take smaller amounts of scent along on a trip. It lessens the chance that your bottle with less volume of scent left is taken by security. It is not a good thing to have too much space inside your container. For this reason, consider using a portable atomizer or travel sizes of scents. If your trip is extended, the opportunity to have access to different choices of fragrance is there. And the smaller atomizer lessens any risk of spills or bottle breaks during your flight. Those bags sometimes take lots of wear and tear in cargo. And even a carry-on may see extra shuffling around or light tossing from the upper cargo hold compartment to your intended destination. Not to mention connecting flights and racing to get from place to place. 
LUXSB Is The Perfect Solution For Safe Travel With Fragrance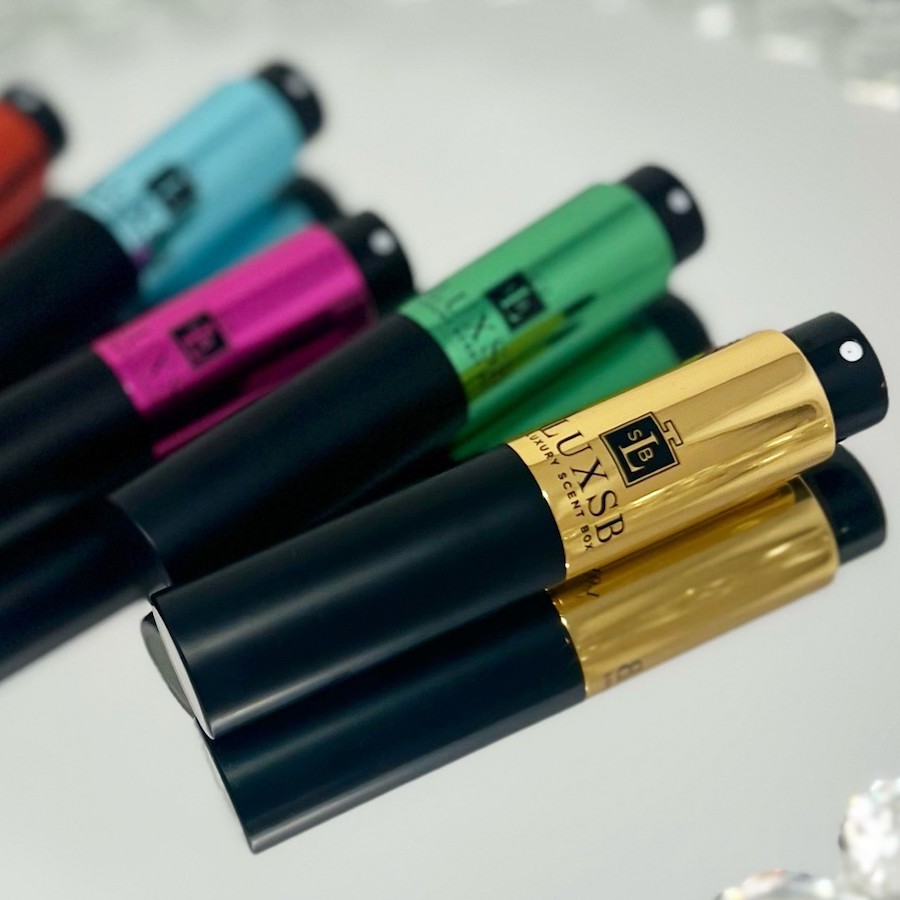 So you don't have any travel sizes and you're planning for that holiday flight or travel after the hustle and bustle of the season is over. Don't worry, we got you! LUXSB is known for our travel sizes and portability factor. You will receive a monthly fragrance supply of your choice in a luxurious LUXSB protective case.  Just a twist of the wrist and you have a fragrance at your fingertips. This spray is small enough to fit into any tiny space like an overstuffed and crammed suitcase and equally safe to toss into a large tote. It is durable, chic, and filled with your selection of juice. We carry a vast selection of designer and niche houses and are always adding to our fragrance catalog. 
Keep your large spray bottle at home this holiday season and pack light. Maybe not too light, but as in taking your scent on the go. LUXSB travel atomizers are TSA friendly and can be placed on your carry-on bag. Take several on your trip, three LUXSB atomizers are less than 1 ounce of liquid and well within the TSA rules. And if you are on a road trip, the travel sizes are less bulky and one less thing to leave behind.  If you happen to lose one, it is economical, too.