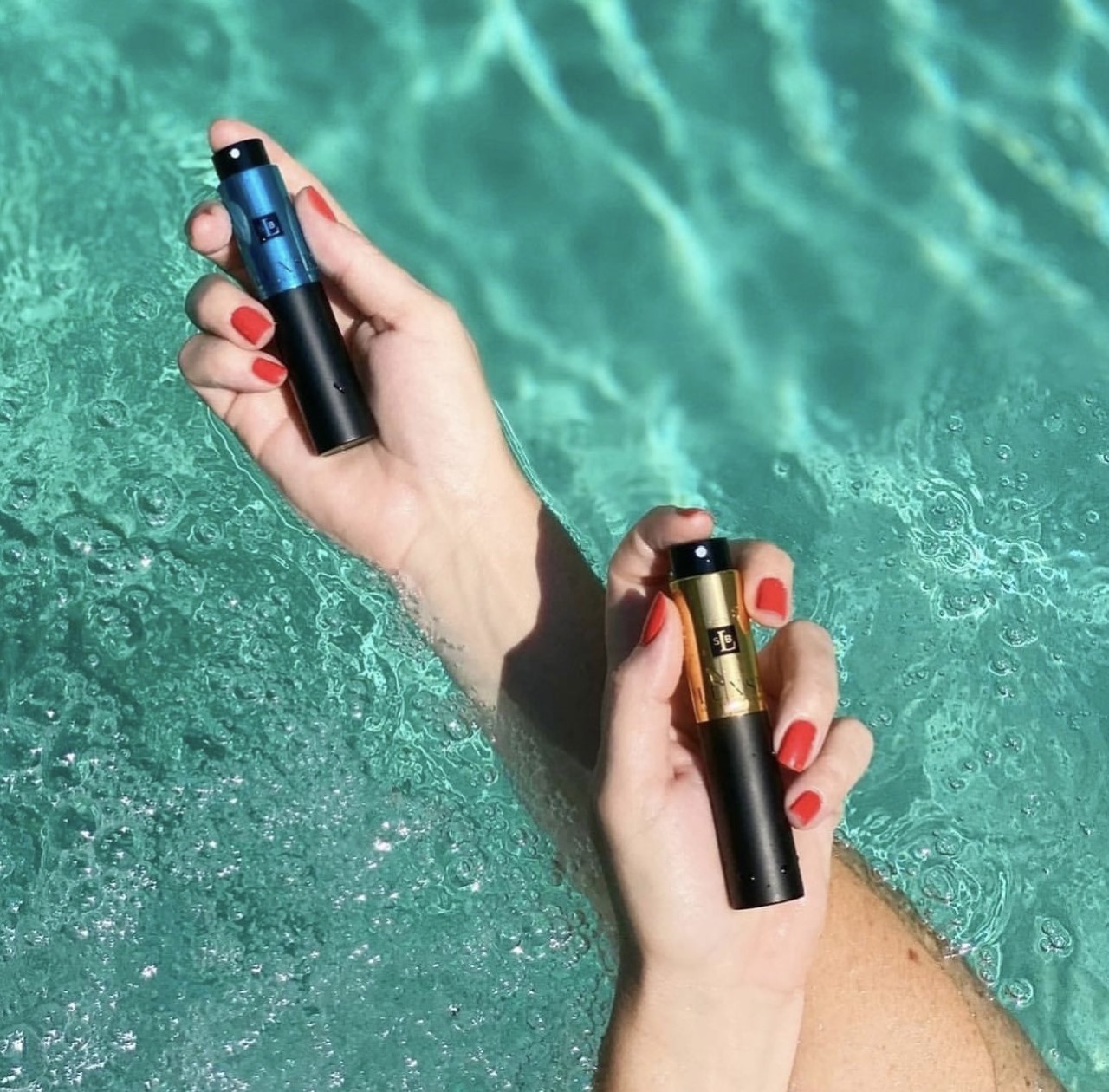 Standing in your local department store sniffing a freshly sprayed scent card is a common experience. But what happens next is sometimes very frustrating, or unsuccessful. Who knew there were so many perfumes in the world?  How to fit in buying a bottle in a lunch hour or budget? And all the pushy, yet well meaning counter salespeople may make choosing a scent almost as much fun as a dental appointment. LUXSB has taken the stress out of discovering what fits your lifestyle, and made choosing fragrance fun again by bringing convenience to you.
LUXSB - Luxury Scent Box
is a perfume subscription box scent service that personalizes scents to the wearer. Scents come straight to your mailbox. Explore the beauty of niche and designer fragrances from the comfort of home or your office. Take a brief survey to find your fragrance mood. This is where the magic happens. Forget needing to decipher notes. The endless hours of sniffing bottle after bottle is in the past. Select your favorite, or a new find from from list curated just for you. Then, LUXSB will send out a .30oz / 9 ml of your fragrance choice, along with a sleek LUXSB atomizer case to protect your glass fragrance vial sample. The amount is very generous with one of the largest sizes available in a perfume subscription. Stay in the selected scent group, perhaps explore your senses with florals, or a fresh citrusy vibe. Woodsy may make you feel cozy, or sweet enough to eat gourmands might be extremely tempting. No matter your lane, there is a vast library of curated scents to choose from in a monthly fragrance supply!
So How much doees it cost to get that dream juice? Just $15.00 a month for choices that are not in the Premium category. Add $5.00 as a Standard plan for a Premium style or upgrade to a Premium Membership which also incude a new LUXSB case each month with you fragrance selection at no additional cost. LUXSB case retails for $10.00 when purchased separately. What is a LUXSB case? The outer shell protecting your monthly fragrance glass vial sample. The Premium membership is the best vaue. The amount of perfume you receive is .30oz/ 9ml, almost ⅓ of a 1 oz bottle. That is slightly larger then the average rollerball size, but at a fraction of th cost that sprays! Plus, LUXSB case is so stylish and easy to carry around in purse, travel bag, or weekender. It's even TSA friendly! Your monthly fragrance vial sample is interchangeable with LUXSB cases.
The freedom to experiment without the commitment, no worries about blind buying a large size bottle of something online because it sounded great. Or buying that scent all your friends have, but may not smell exactly as super for your chemistry. It is being able to play with new notes, some exclusive fragrances, exotic blends and classics. All of this comes with your subscription with LUXSB! 
LUXSB
is variety, joy, and excitement of fragrance shopping and discovering your scent at your fingertips! Samples now, large size later. As a member there is extra perks, savings on large size fragrances once your scent is discovered! Start exploring your senses today at
LUXSB.com 
Follow @Luxuryscentbox on Instagram  or Facebook for up-to-date information on launches, new arrivals and what's trending!