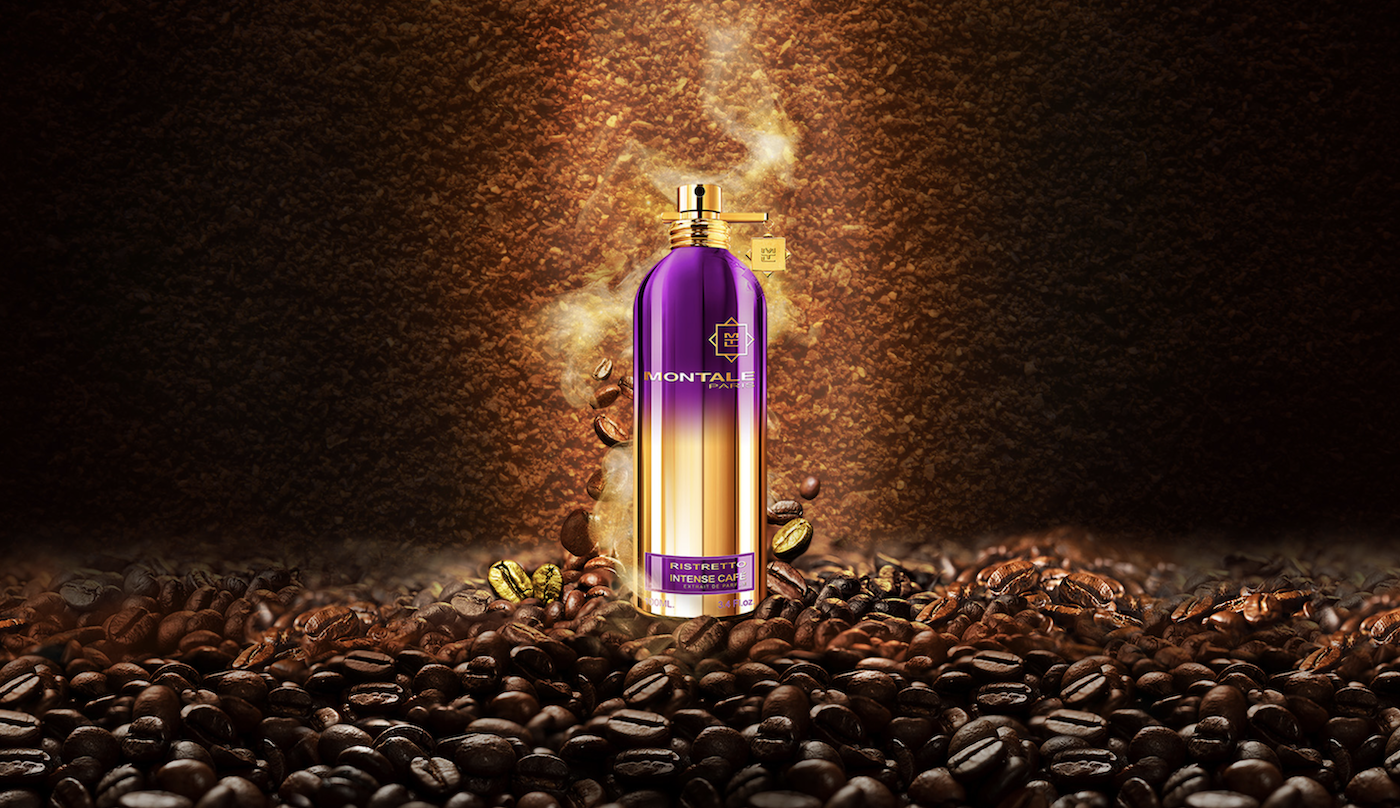 Nothing is quite like the simple pleasure of pouring a cup of your favorite coffee. From the scent of the roasted bean to the way it wafts through your personal space. Coffee lovers would probably enjoy having a scent to remind them of a moment with their cup of joe. Well, look no further than the scent from Montale, Ristretto Cafe Intense. Montale is a fragrance house that was born in Paris in 2003 that has a unique history of creating scents with Arabian influences and notes. Montale has a catalogue of over 140 fragrances. The original bottles have a distinctive aluminum bottle, as to not expose the juice (another name for perfume) to light. The house of Montale pays tribute to the energizing, natural quality of the coffee bean in two scents, with Ristretto being the latest.
The Italian word "ristretto" means a drink of concentrated espresso. An espresso shot can have quite a potent kick. This is found in the sophisticated blend of the top notes of Italian black coffee mingled with a very decadent Turkish rosewater. These grab your attention as a swift "pick me up" of black coffee with the sweetness of a deep rose. In the mid notes, you will find French rose buds, roasted coffee, and woods. This creates the scent of the finest sourced coffee with a freshly picked rose before bloom. The base notes are lovely gourmands of caramel and vanilla that unite with white musk and amber. Imagine mixing your coffee with cream and sugar for a little touch to enhance the taste. This leaves the coffee note very wearable, sweet but recognizable.
The entire experience of Ristretto Cafe Intense is a complex take on a gourmand and floral families with coffee as the featured ingredient. The natural essences of each note are present in this beautiful scent. This is an ideal scent for night wear, with a richness that will linger on the skin for hours. This is a scent that is attention-getting, bold, confident, and totally intoxicating.  This is one of the fragrances that can be found in the LUXSB - Luxury Scent Box library of fragrances, in the premium category. Now coffee is far more than a morning beverage, as a journey of the senses. 
To add Montale Ristretto Cafe Intense to your fragrance calendar, click on the link:
https://www.luxsb.com/product/ristrettointensecafe
Follow @Luxuryscentbox on Instagram for up-to-date information on launches, new arrivals and what's trending!